The latest release of PoScope4 introduces new features and improvements
1-wire protocol decoder
We're introducing new 1-wire protocol decoder including 1-wire sensor decoder for most popular 1-wire sensors.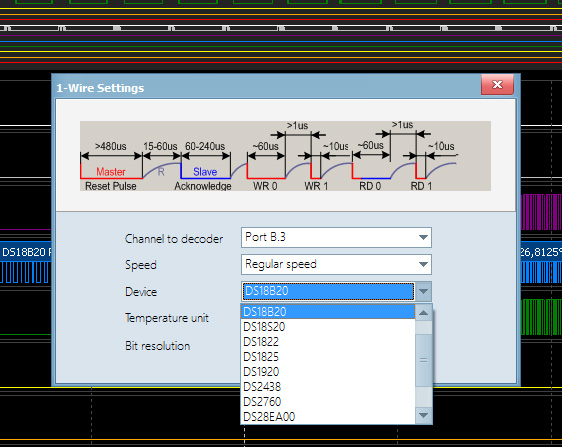 Bug fixes
Cross cursor was displaying wrong time notation when used in analyze mode or in player mode in recorder display.
Moving overview display didn't refresh time axis.
Recorder didn't show data when loaded from file until overview was moved.
Wrong time calculations for cursors and data table in player mode in recorder.
DPI scaling was wrong.
Logic analyzer didn't refresh data display when switched to anaylze mode.
Please check also our electronics:
Related Posts

Oscilloscope probe compensation is a procedure to reduce impact of probes...