In this blog we will introduce, how we setup parameters on VFD and configure in Mach 4. In blog before – CNC Lathe spindle motor – part 1 [setup&wiring] we presented mechanical and electrical part of project how to CNC Lathe spindle motor setup and wiring electromotor and VFD. If you had problems with configuration in Mach 4 in description you will find out all information for proper setting.
VFD parameters configuring
Variable frequency drive (VFD) drives an electric motor by changing – varying the frequency and voltage supplied to the electric motor. For operation we want functions: ON/OFF motor, control speed and direction CW – CCW. All these functions can be controlled via PoKeys57CNC.
For Lathe spindle and our needs we decide to have around 2000 Rpm. So 2000 rpm is starting point to calculate the rpm and frequency and than setup on VFD. So in calculation with frequency we decide the max frequency for electric motor is 70 Hz, 70 Hz for permanetly working is upper limit and 30 Hz for lower limit- for permanetly working. The max. Rpm (1918 rpm) is fine we have a deviation but we use the manufacturer directions (electric motor) for permantly working frequency (Hz). Calculated rpm and frequency we used to set an VFD and configure in Mach 4.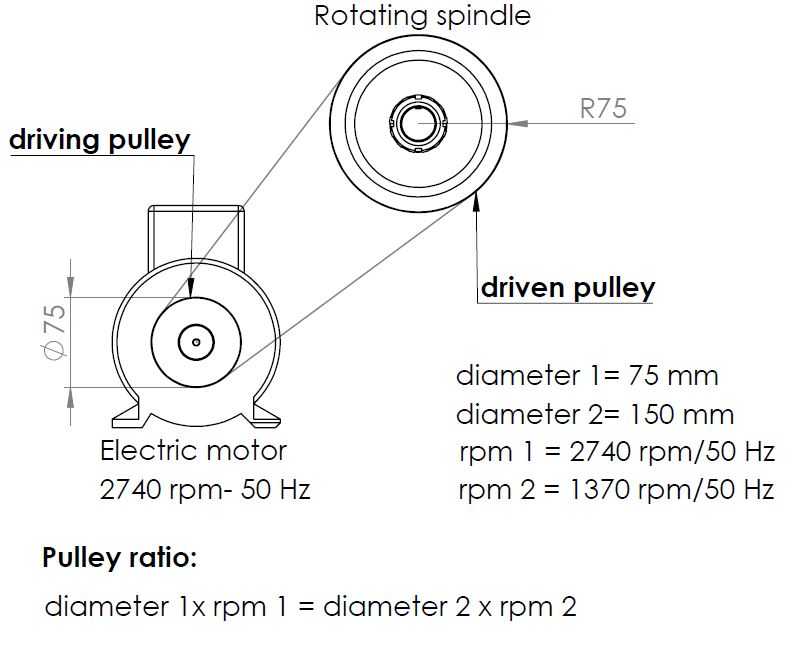 VFD function parameters setting
So we calculate the Rpm. Rpm working area is enough for our needs and efficiencies of our CNC Lathe machine. VFD setting parameters. For correctly working we must set three parameters on VFD-INVT GD20-0R7G-2S-EU. Correctly wiring and setting parameters is important for properly and easier Configuration in Mach 4.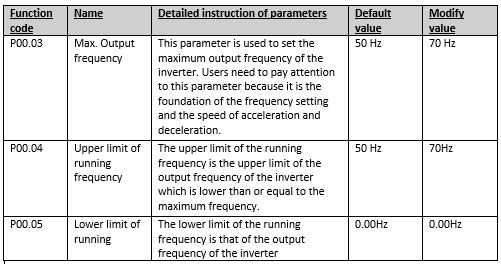 Configuration in Mach 4
Starting with setting Output Signal, to set ON/OFF electric motor and direction CW/ CCW.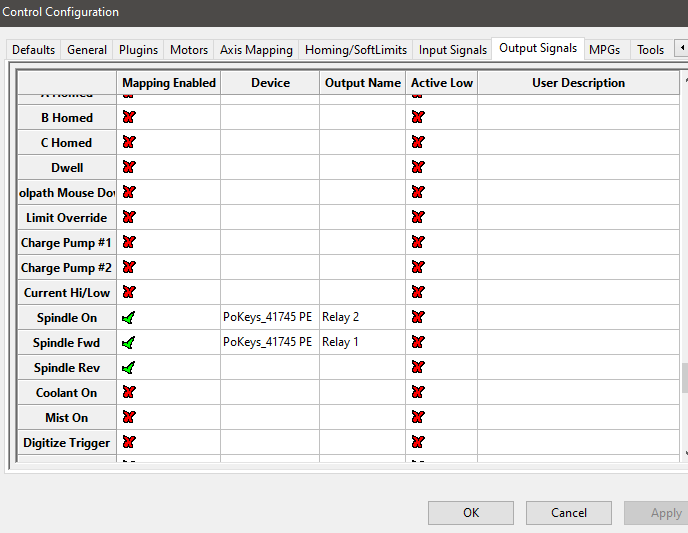 Control Configuration
– PoKeys plugin configuration. Setting Pin17 (0-10V) for control speed (varying the voltage).Varying the voltage on cnc controller- Varying frequency on VFD and Varying speed- rpm on spindle.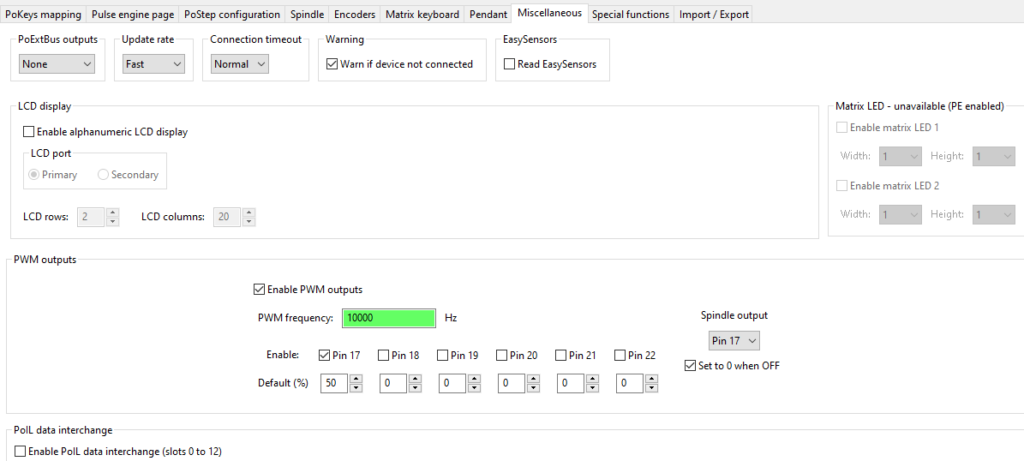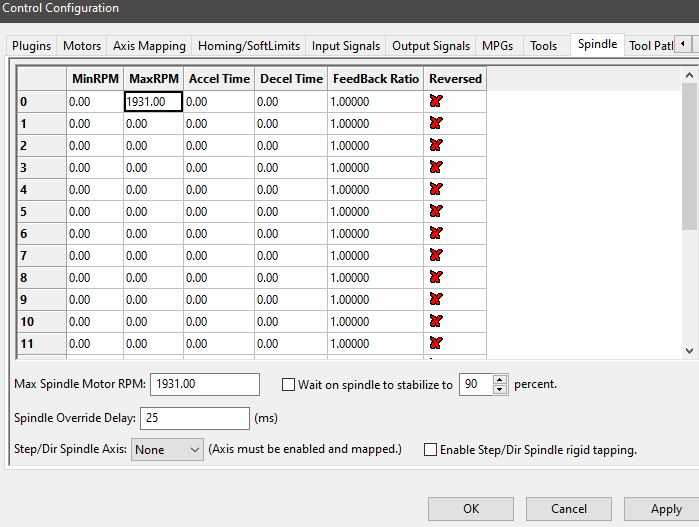 CNC Lathe Spindle synchronisation
So, we set the machine in operation, settings are fine to start turning and drilling. If we want to make thread cutting on machine we must synchronisation spindle. CNC Lathe thread cutting requires Spindle speed synchronisation, which means spindle RPM-s must be synchonisation with machine linear movement.
To archive this, CNC controller needs to read feedback signal from Lathe spindle to gain information at which RPM-s spindle rotates.
For this purpose we used Optocoupler, Optocoupler – Index is sort of sensor that would read spindle RPM-s.
On upper photo we can see RPM-s (1931rpm)- we talk about (1918 rpm), and set the VFD frequency. So We have small deviation between calculated value and real value on machine. Can be more faults:
Pulleys are not in correct ratio – pulley dimension – dimensional deviation.
VFD frequency varying.
Wiring diagram – Index – Pokeys57CNC
In photo below – is wiring diagram for connection Optocoupler with Pokeys57CNC via Adapter Board 10 -10.

CNC lathe spindle Index – settings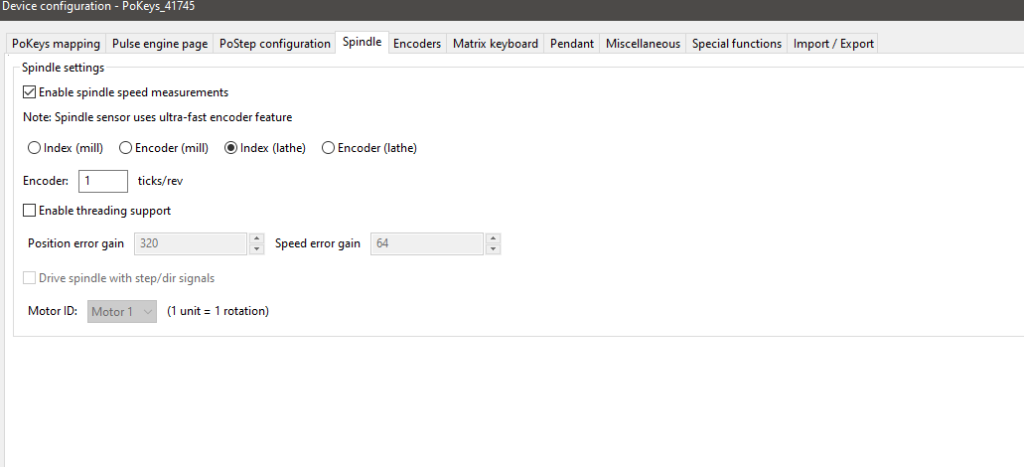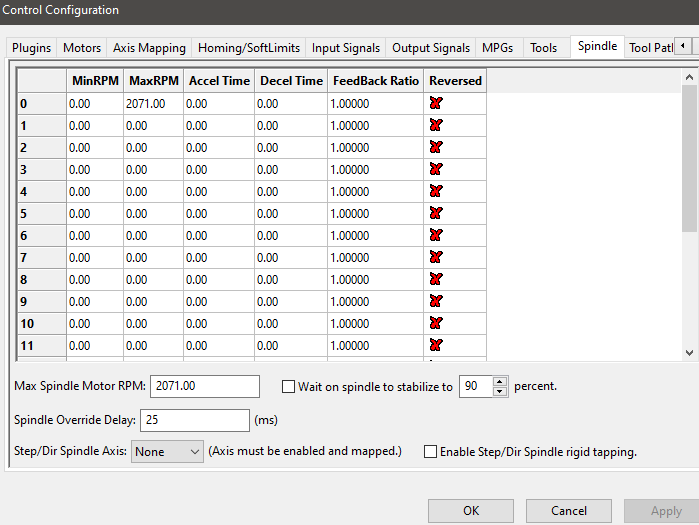 CNC Lathe turning – test part
The this photo below – cnc turning an test part. Turning was fine and machine work properly.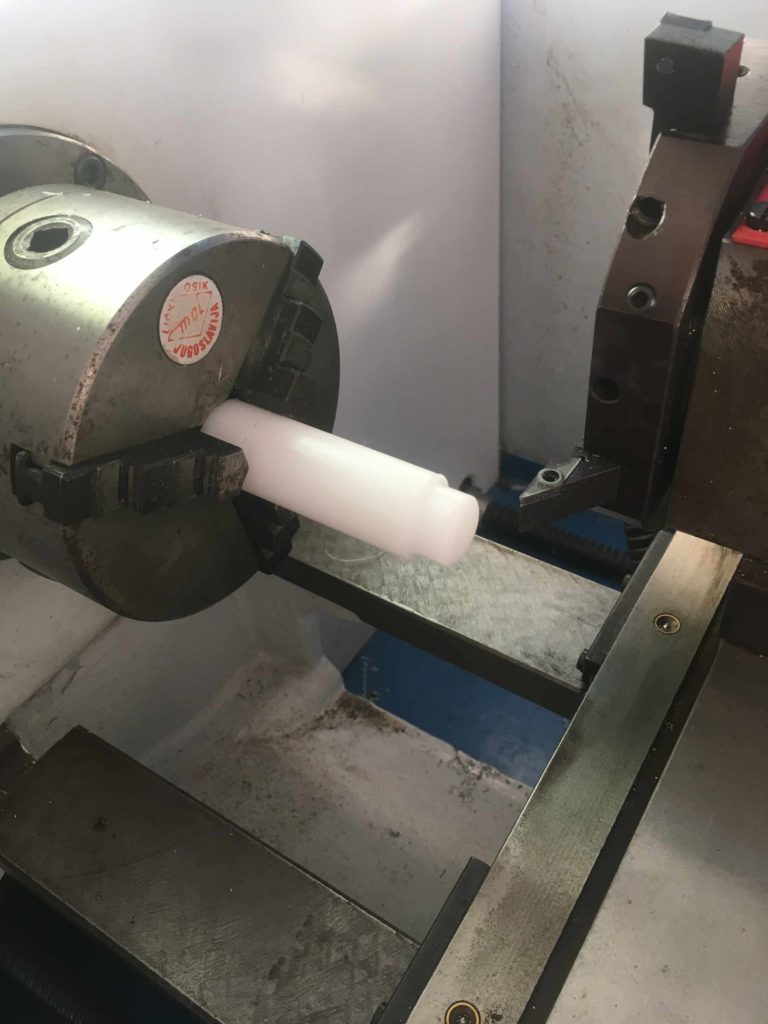 More about
PoLabs web page
For more information about step by step quide PoKeys57CNC and Mach 4
More information about Pokeys I/O devices
Related Posts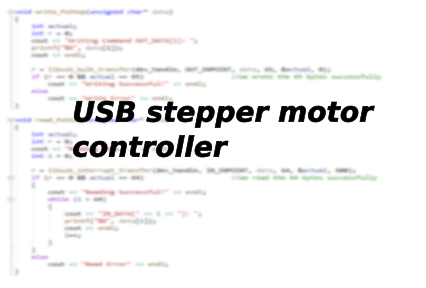 We are constantly trying to offer our valued users as...