Have you ever imagined that the same device family that is able to function as a fully fledged USB CNC controller can be used in a completely different application, like a flight simulator interface?
Look at the following flight simulator (courtesy of Beau Williamson and Christopher Link).
PoKeys as flight simulator interface in simulator by Christopher Link
Christopher Link sent us a few words on their simulator, which we included below.
We are using PoKeys as flight simulator interface to interface the F-16's Integrated Control Panel (ICP) to the flight simulator's computer. The ICP is the primary Human Interface used to input information into the F-16's flight computer and it consist of a 8×7 matrix keyboard, 4-analog inputs and several discrete inputs. Additionally, we used the same PoKeys to interface 24 indicator lights and 26 discrete switches that interfaces the entire forward instrument panel. The diversity and small size of the PoKeys made it a perfect fit for this application.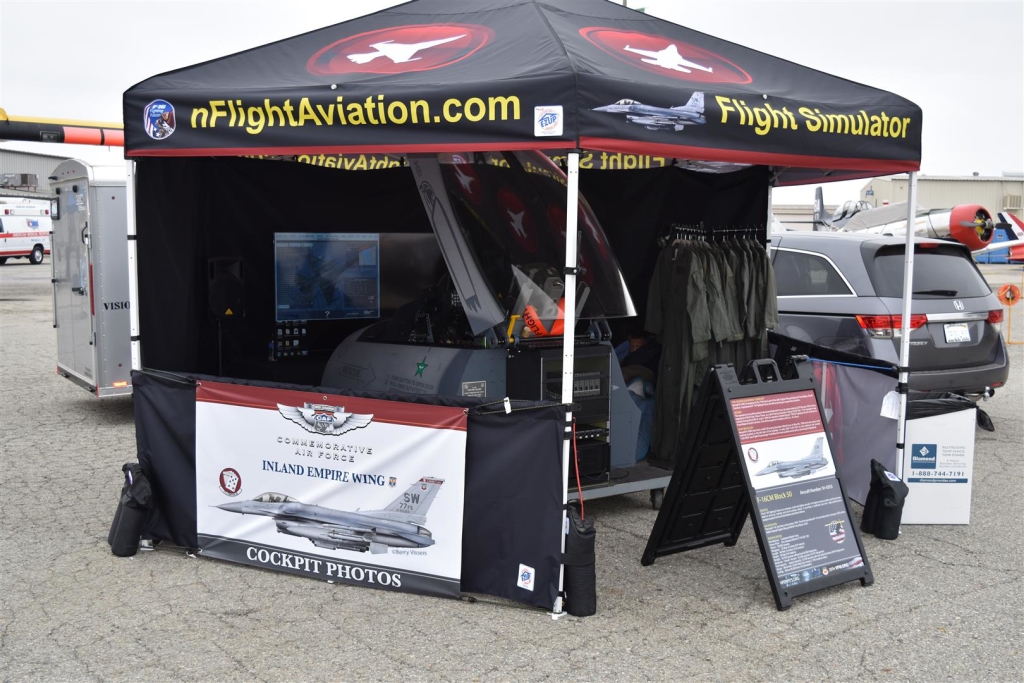 The sophistication of this simulator is beyond amazement and requires capable flight simulator interface to bring all those auxiliary swithes, knobs and indicators into the simulated environment.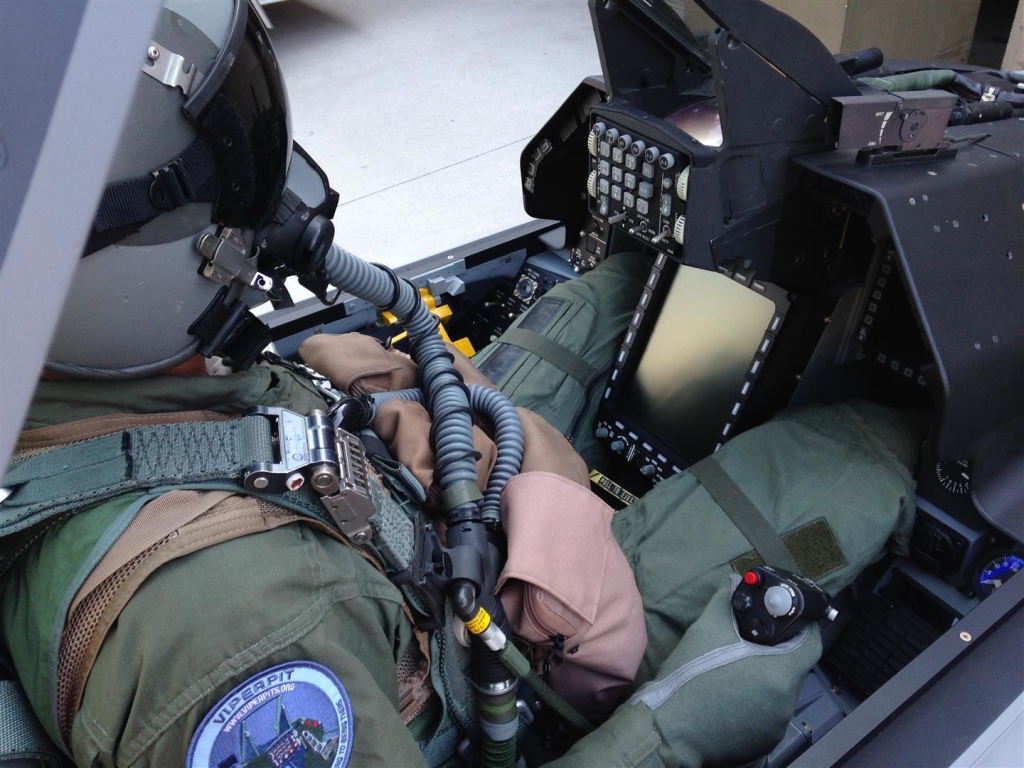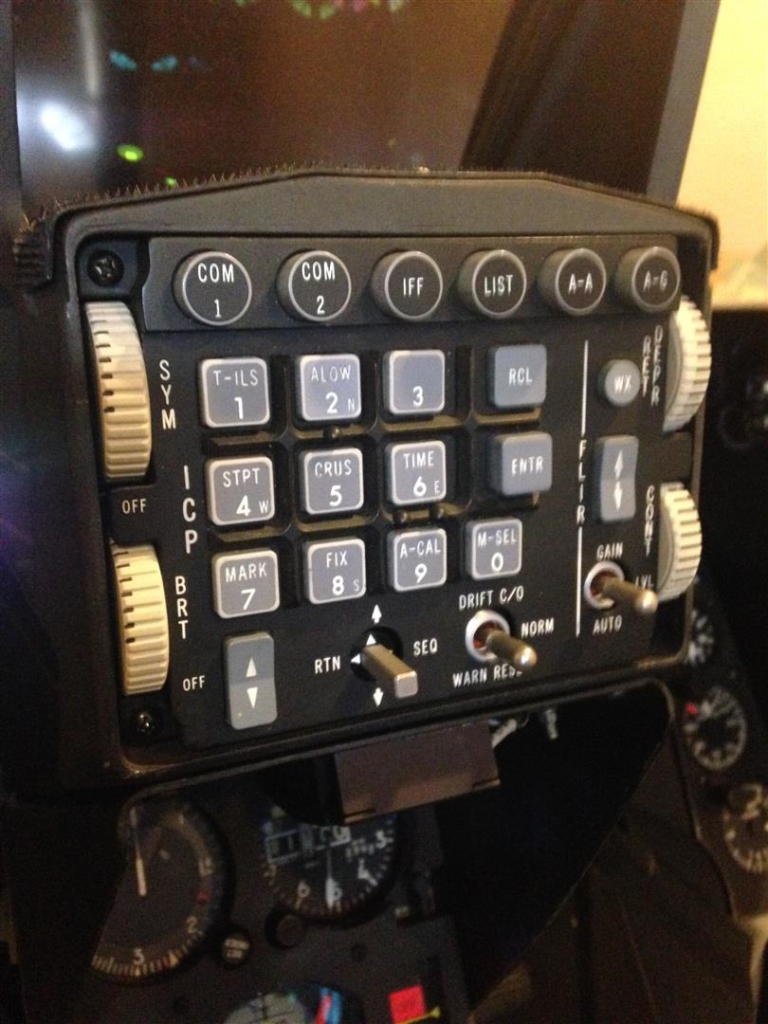 On the picture below, a test setup of a stack of PoExtBusRe relay boards and the PoKeys57U device driven ICP (Integrated Control Panel) is shown during bench testing.
The following two pictures show the same modules ready for the installation into the flight simulator.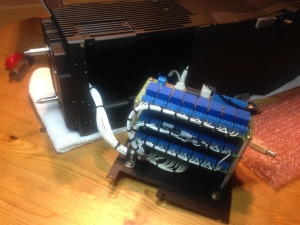 You can find more information about the Christopher's F-16 simulator at http://nflightaviation.com/
PoKeys as flight simulator interface – usage examples
Since PoKeys devices are highly configurable, there are numerous application possibilities for them as flight simulator interface. Let us list a few of them:
add switches to the simulator – physical toggle switches provide tactile feedback that increases the realism of the simulation
use the matrix keyboard functionality to connect a large set of buttons and/or switches to a single PoKeys device
use digital outputs to light the indicators
use rotary encoder switches to adjust the simulated instruments – quickly adjust the parameters of the radio, autopilot etc.
create custom joystick interfaces with PoKeys57U as a virtual joystick device – use the analog input functionality to sense the position of levers and convey this information to the simulator. The position of flaps, landing gear, trims etc. can simply be 'digitalized' and made available to the simulator.
Note that 3rd party simulator plugin is required for full input/output functionality.
More About
If you need information about:
Related Posts