Operacija je bila za sofinanciranje izbrana na Javnem razpisu »Spodbude za raziskovalno razvojne projekte NOO« (JR RRI NOO).
Naziv projekta: Razvoj elektrostatičnega filtra za dimniške sisteme malih kurilnih naprav (CleanSmoke)
Predmet razvoja bo filter trdnih delcev, ki se lahko integrira v obstoječ dimniški sistem. Filtrirni sistem bo deloval na podlagi tehnologije ESP, ki s pomočjo elektrostatične sile odstranjuje(filtrira) majhne trdne delce (PM), ki nastajajo ob kurjenju trdih goriv (biomasa). Sistem bo zasnovan modularno in zaradi tega prilagodljiv za uporabo z različnimi zmogljivostmi na različnih napravah. Sistem krmiljenja in elektronike bo omogočal zajem senzorskih podatkov, njihovo prenašanje, zbiranje in analiziranje, s ciljem informiranja uporabnikov o stanju filtrov. Načrtujemo razvoj ohišja, ionizacijske komore, sistema za zajem, analizo in pošiljanje podatkov, razvoj vezja in sistema krmiljenja, programske opreme in algoritmov, testiranje in izvedbo analiz ter meritev, certificiranje ter validiranje produkta.
Skupna vrednost projekta: 536.772,12 EUR
Višina sofinanciranja: 299.778,06 EUR
Konzorcijski partnerji:
Klin d.o.o.
PoLabs d.o.o.
Naložba je del ukrepov načrta za okrevanje in odpornost in jo financira Evropska unija iz naslova Sklada za okrevanje in odpornost – NextGenerationEU.
Related Posts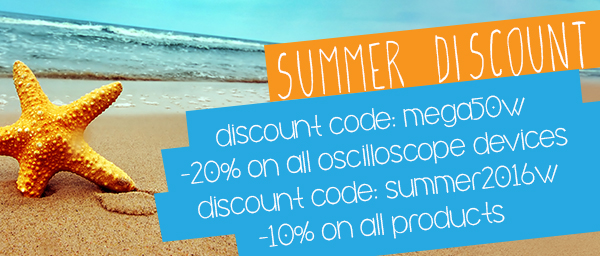 [fusion_text]PoLabs is launching PoScopeMega50 usb oscilloscope, the smallest and lowest...