It's official – we are dealing with a pandemic. As horrible as it may sound, now is not the time to panic and at the same time not the time to be careless. The time is now to act positively, innovate and think of new ways to progress.
Despite being the responsible adults that we are, we feel that it's important to keep reminding each other what we can do together to slow down the transmission.
There's only so many patients the health system can manage at the same time, which is why flattening the curve if of key importance.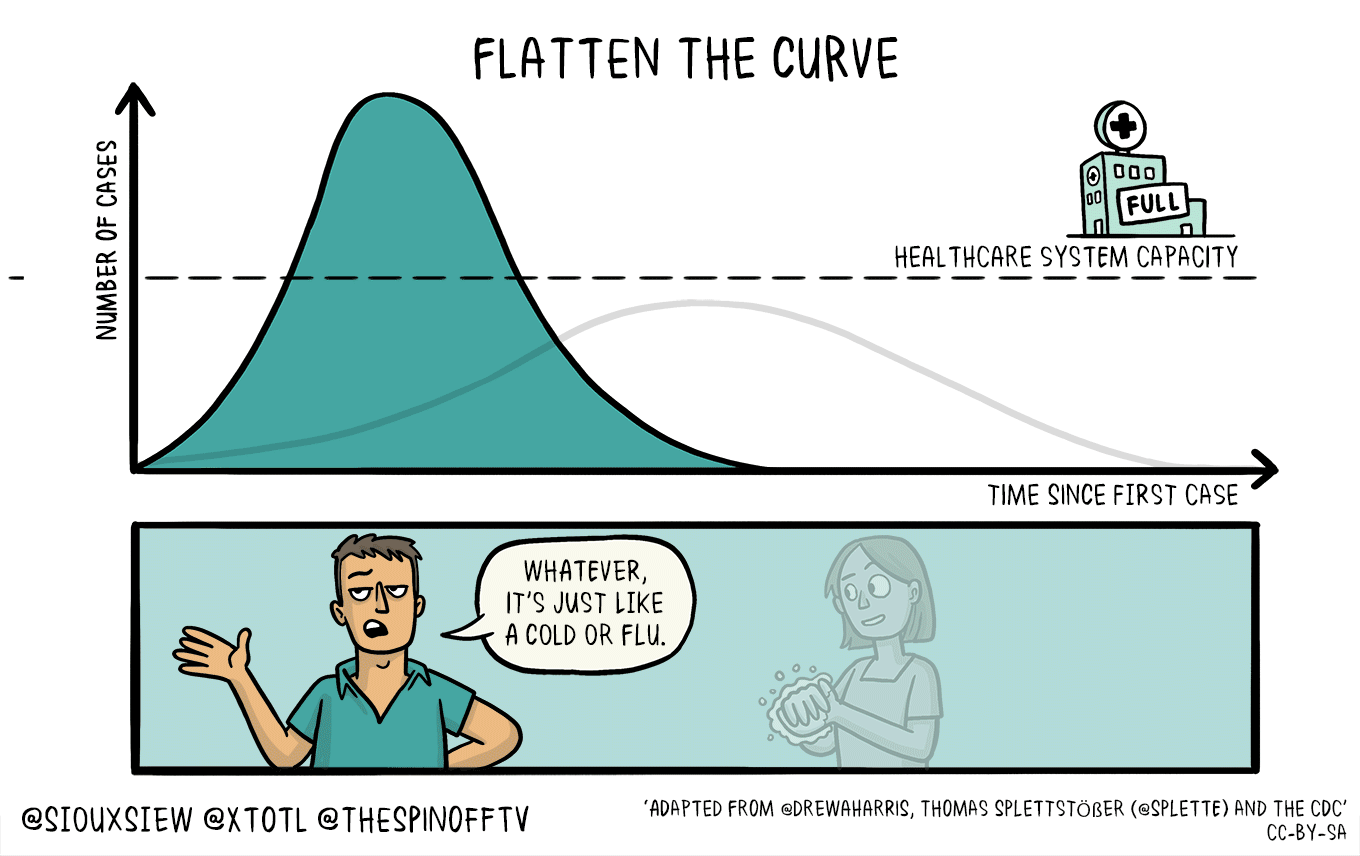 There is Hope. You're It.
www.flattenthecurve.com has put together a great list of DOs and DON'Ts that are easy to follow in the coming days.
We wish to act responsibly, we wish to lead by example and this is how we have adapted:
Maximal possible remote work for our team. All engineers are working from home remotely. This way projects move forward with minimal risk. Only employees who do shipment are present in the compayn exactly one at a time.
Creating a pleasant remote working environment:
Daily standups via video conference to keep everyone synced
Ambient team call – voice/video chat allowing for office banter and offtopic – enabling the team to feel connected throughout the day.
Take-a-break, preferably during the day for an hour and get some sun. A large meta analysis in British Medical Journal, suggest very positive impacts of this for the immune system.
All business travel is restricted, including but not limited to: conferences, meetups and lunch meetings.
All non-essential exposure to crowds is restricted, including but not limited to: gym classes, dinners with friends, birthday parties, cinemas & theatres, weddings, funerals.
We work on challenges in IoT, wireless systems, medical products and a number of other impactful projects. We invite you to reach out and explore what we can do together.
User support on support.poscope.com and shipping are working normally.
Other
Polabs develop and manufacture the products PoKeys, here are some our best products and blog posts:
Related Posts